NordicFuzzCon Charity 2014: Djurens Ö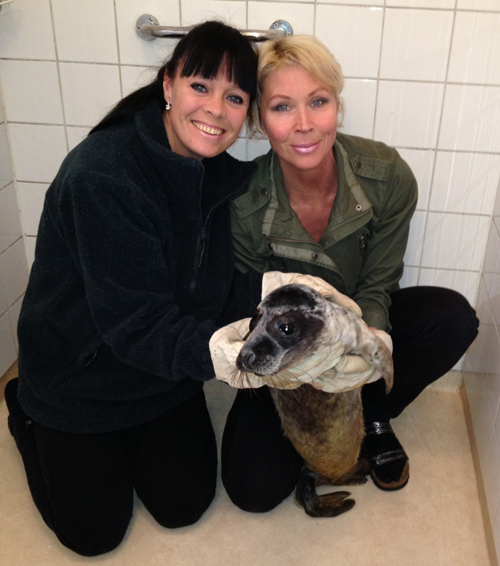 Lili Päivärinta, Anneli Berglund and the seal calf Sälle
NordicFuzzCon is proud to present our charity for 2014: Djurens Ö (The Animals' Island). This is the first wildlife rescue organisation in Stockholm and is run by unpaid volunteers – just like furry conventions. For the last 15 years they have been working hard to help and save injured, sick and motherless animals with the aim of rehabilitation into the wild.
Djurens Ö also operate an emergency phone service for sick or injured wildlife, and from the Stockholm area alone, they get over 20.000 calls per year! These hardworking volunteers take in around 2000 animals in for rehabilitation every year, and if at all possible they are later released back into the wild.
Come and say hi to them and hear all the amazing stories at our special "Meet the charity" event which will take place on Thursday the 27th.
For more information, please visit: http://djurenso.se (the website is only in Swedish, sorry)