Chairmen
Department:
Events, Registration


A maned SnowLeopard from Germany. Passionate photographer, crazy scientist, travel junkie and fursuiter.
Department:
ConOps, IT, Venue


Programmer, fursuiter, train driver and protector of Mausie! Your all friendly black 'n white house cat in da Haus! Be careful of Mausie, he's precious! My precious!
---
Department Heads
For contact information, please see the Contact page.
Department:
Fursuit Affairs


A meek deer from Sweden, possibly better known through his fursuit Jake Greystripe (pictured). Beside furry, his fringe interests include obscure music trivia, the natural sciences, and anything Canadian.
Department:
Decorations


A fursuit builder and hobby illustrator from Sweden. Enjoys all kinds of comics, animated movies and games... and Pepsi Cola.
Department:
Conbook


Norwegian arctic fox of good stock. Philosopher by education, lyricist by choice, musician by chance, crime fighter by night. Favourite pony: Fluttershy.
Department:
Art Show, Charity, Dealers Den, GoH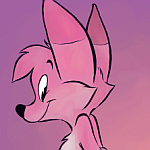 This little pink vixen loves shopping, that is why she was put in charge of the dealers den and the art show and auction. Also, she loves helping others so she is the resident charity fennec. In the year of our Lord 1284, the Normans [sorry this is getting too long, we will have to cut it short, sincerely the editor].
Department:
PR/Media


Ol' grey muzzle furry, an odd griffin mix of a mandarin duck and a red panda with a keen interest in playing and making music. Favourite pony: Cheerilee.
---
Staff

Bardolph

Capeh

Lightfox (SE)

Nall

SilverFoxWolf

Weed
---
Crew

Amaru

Aoroo

Atkelar

Cadero

DarkFoxDK

Equium

Fuzzy

Hassel

Jinxy

Lightfox (BE)

Nakomi

Nyxal

Swandog

Swedefur

Tellos

Wolftale