Attending Information
How to Register
To register for the convention, you will need an account on our website. Accounts from previous years can be used again and if you don't have one already, it is highly suggested to create one before the registration for the convention opens to speed up the registration process.
Badge numbers are assigned according to the time of payment, not the time of registration. This means it is possible to get a lower badge number than someone who signed up before you if you're faster at paying.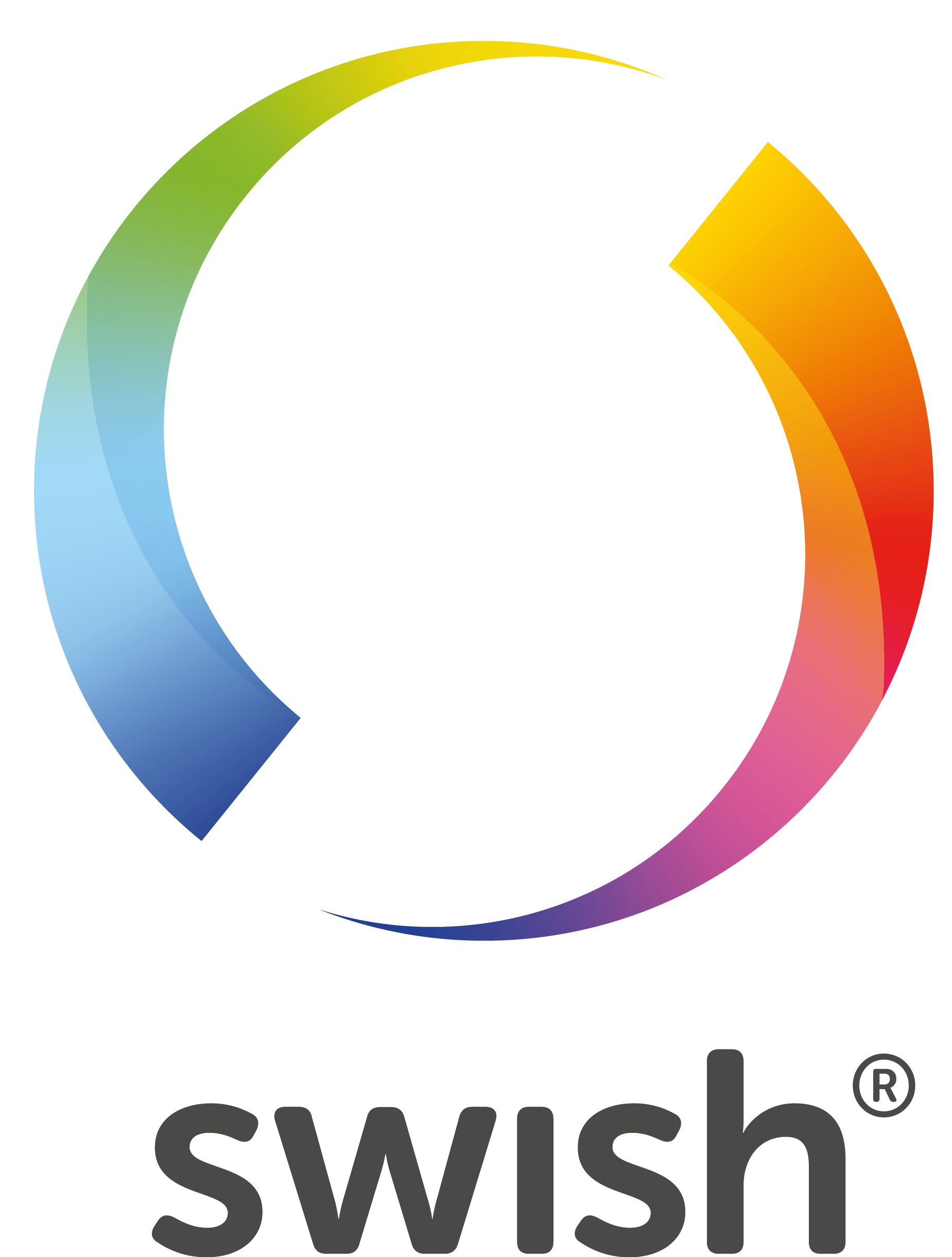 To pay, you will have to use bank transfer, Swish (Swedish banks only), or credit card (ePay). Unfortunately, we do not accept PayPal.
Please note that a bank fee of 1.2% of each payment done is required by all our current payment options.
Once you have registered you will receive an e-mail containing all the information you need for paying. You can also visit the booking page to view your current status and pay. Please note that registrations are manually screened, so it may take a little while before your booking confirmation email arrives. There's no need to panic!
The room prices are per person, and if you wish to share a room with someone you will both need to have the same room type.
For information about prices, please see the prices page.
If you have any questions or experience any problems, please send an e-mail to registration@nordicfuzzcon.org.
Swish
All major Swedish banks have started a collaboration for simpler, faster money transfers among people and organisations. This collaboration is an app called Swish. The app enables money to be sent and received instantly, regardless of your bank!
We at NordicFuzzCon embrace Swish: It's very fast and convenient, and we encourage all of you Swedish furs out there to pay your NordicFuzzCon invoice using Swish instead of a credit card or regular bank transfer! In order to do this, you will need to activate Swish for your Swedish bank account. You can do this through your Internet bank or by calling your bank.
When you activate Swish you will have to decide on a limit for the maximum amount of money you can spend per day. This can be changed later. You may have to set this limit sufficiently large to comfortably pay for your NFC room and registration with any extras. Alternatively, most banks let you specify a different limit for one specific day only, which can be useful when you need to pay for something more expensive like the NordicFuzzCon hotel or convention ticket. You can increase your limit for one day only by contacting your bank.
Registration FAQ
Is there a minimum age for attending the convention?
All attendees have to be 18 or older from the first day of the convention.
If you are under 18 you may visit NordicFuzzCon during our Open House.
How are badge numbers assigned?
The badge numbers are assigned according to the time of payment, not the time of registration. So it's possible to get a lower badge number than someone who signed up before you if you're faster at paying.
Can I transfer my booking to someone?
A booking transfer is possible as long as the recipient has a valid login in the system and no other booking. Please send an e-mail to registration@nordicfuzzcon.org if you're looking to transfer a booking.
Can I upgrade to sponsor/super sponsor after registering?
You can do this yourself on your account page. A request to upgrade to sponsor might take a few days to process.
NOTE: You can also downgrade, but we cannot refund the price difference.
What forms of payment are accepted during the registration?
We accept bank transfers, Swish and credit cards. We do not currently accept PayPal. We apologize for the inconvenience.
What kinds of IDs are accepted for check-in?
You must present some form of valid photo ID with your date of birth on it at registration, such as a passport, driver's license or national ID Card. If you are unsure whether your form of ID is acceptable or not, then please e-mail registration@nordicfuzzcon.org well in advance of the convention for confirmation as to its acceptance.
How quickly do I need to pay?
You need to pay for your booking no later than 14 days after having been approved.
Will there be on-site registration for NFC 2020?
Yes.
Can I change my booking to another room category?
Yes, with some restrictions. We only permit changing your entire booking (all days you have booked) from one room type to another. You must send an e-mail to registration@nordicfuzzcon.org to change room category or to add or remove optional hotel nights from your booking during this period.
When adding hotel nights or changing your booking to a more expensive room category, you must pay the difference between the two prices. The standard payment deadlines still apply. No refunds are given if your revised booking costs less than you've already paid but you may use the paid amount to pay for a sponsor upgrade or Mausie swag.
Can I get a refund if I cannot attend (for any one reason)?
No, sorry. No refunds are possible. Your best bet is to visit our forum and try to sell your ticket.