Gaming Gala
Wrapping up a month of gaming activities, the fourth and final weekend of NFC@Home celebrates the gamers of our community and the various milestones accomplished together during NFC@Home.
Gaming will happen all throughout the NFC@Home month of March. Keep an eye out on the schedule and our Discord server's gaming channels where we encourage you to organise casual game sessions, and live streams.
Starting Hours
Friday 26th of March 20:00 CET - Arcade Hangout
Saturday 27th of March 14:00 CET - Super Purrtail Royale
Sunday 28th of March 14:00 CET - Feedback Session
Be sure not to miss out on…
| Event | Time | Platforms |
| --- | --- | --- |
| Rescue Wars Online - Saving the Animals with Charity Live | Saturday 27th - 17:00 - 17:30 | Main stream |
| NFC@Home Closing Ceremony | Saturday 27th - 17:30 - 17:45 | Main stream |
| Jackbox... With Special Guests! | Saturday 27th - 18:00 - 19:30 | Main stream and Jackbox |
… and there's plenty more! Be sure to look at our schedule.
Join the conversation and create engagement by using our official hashtag #NFCatHome!
What the Fuzz Is Going On?!
Game Jam
What is a Game Jam?
It's an event where participants try to create a game from scratch while having a limited amount of time to do so. Usually based on a specific theme which is announced at the start of the Game Jam.

When ?
March 29th, 9:00 CET - April 5th, 9:00 CET

Interested in participating?
You can read more about it on our Game Jam-page.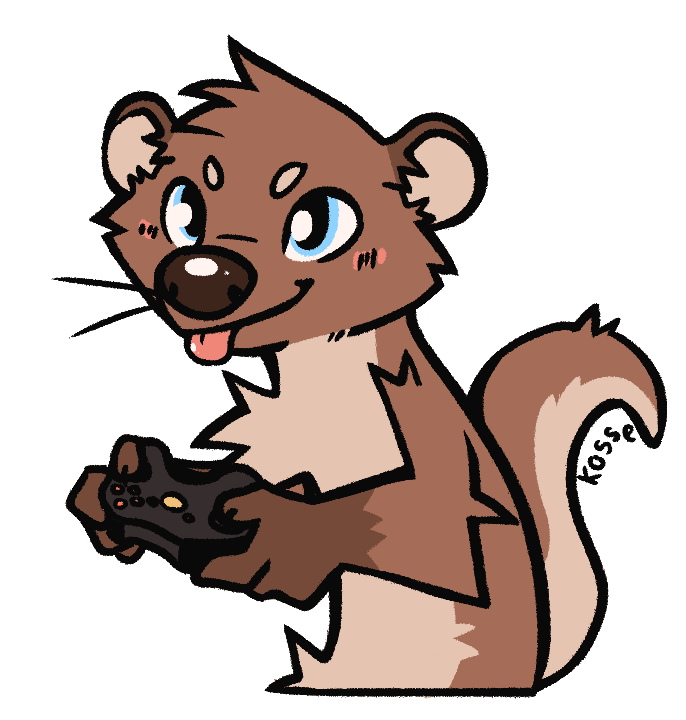 How do I participate?
Discord of course will be needed to find, organise and join game sessions, live streams and tournaments so it is recommended to have it installed on any device your gaming and socialising might take you to so you can stay in contact with your party. As the Discord server and its gaming channels will act somewhat like a digital version of the regular NFC Arcade, we encourage our gamers to live stream their gameplay there, whether it be singleplayer or multiplayer, so that the rest of the audience can watch, comment, narrate, chat and even join to help or challenge you. Some games and events will have their own channels but if multiple voice channels are available then check the first one if you are looking for fellow attendees.

Web browsers will be used for some of the games running their clients on desktop and smart device browsers, such as the Jackbox Party Pack games. Chrome seems to have optimal compatibility with the games and services we tested in preparation for NFC@H.

Smart devices such as a smartphone or a tablet will come to use for some of the experiences with free client apps as well as for bringing the voice chat with your party wherever you might move to within your gaming den.

A second monitor or connected television could also be useful, in the case you only have one monitor, allowing you play full screen on one while using the other monitor for Discord chat, game streams and the NFC@H main live streams. #qualityoflife

A gamepad or arcade stick is recommended for the following two multiplayer features on computers.

Steam Remote Play Together (https://store.steampowered.com/remoteplay) is a feature to look for in Steam games you might want to play online with the other attendees as it allows you to bring the local couch gaming online, streaming your gameplay to people on your Friends List and allowing them to play with you while using their own gamepad, mouse and keyboard connected to their Steam client.

Parsec (https://parsec.app/local-co-op-online) will also be recommended and used for some gaming sessions for the same reason as it allows mostly any game running on a computer (as well as consoles with some trickery, adapters and capture cards) to be streamed online while the audience can connect their own gamepad, mouse and keyboard to your game through a simple web browser link or through the app (recommended for best performance).

Tabletopia (https://tabletopia.com) is an online board game service, available through web browsers and smart devices, that offers an assortment of games to play for free including old classics, newer popular titles and a few games still in development. Accessing games set up by other attendees does not require an account on web browsers and most free games offer game setups for one to two players. NFC@H will run a premium account during the month of March and host games on demand on the weekends some of the evenings so check through Tabletopia's list of games and get acquainted with the games through manuals and tutorial videos available on the website.

Minecraft servers will be available for those owning the Java and/or Bedrock version on computer, consoles or smart devices. The rest of the games will either have clients on computers, consoles, smart devices and web browser or be recommended to you by friends and fellow attendees. ;3

Additionally, although not required and mostly an optional way of experiencing some of the planned games and events, a VR headset could come in handy. We encourage our VR attendees to share their VR gameplay through the Discord server so others can follow them on their adventures in the Oasis. If you are new to VR this might be a perfect occasion for you to get your VR wings in our company.
Charity: Odsherred Zoo Rescue
Odsherred Zoo Rescue is Denmark's first and only rescue center for exotic animals. They provide a shelter for 600 animals from 100 species that were rescued from experimental laboratories, fur farms, private persons, smaller zoos or other unpleasant living conditions.
Don't miss our charity events (see the schedule button at the top) and the bonus content that might be unlocked during the convention. More charity information and our stretch goals can be found by clicking the link below.